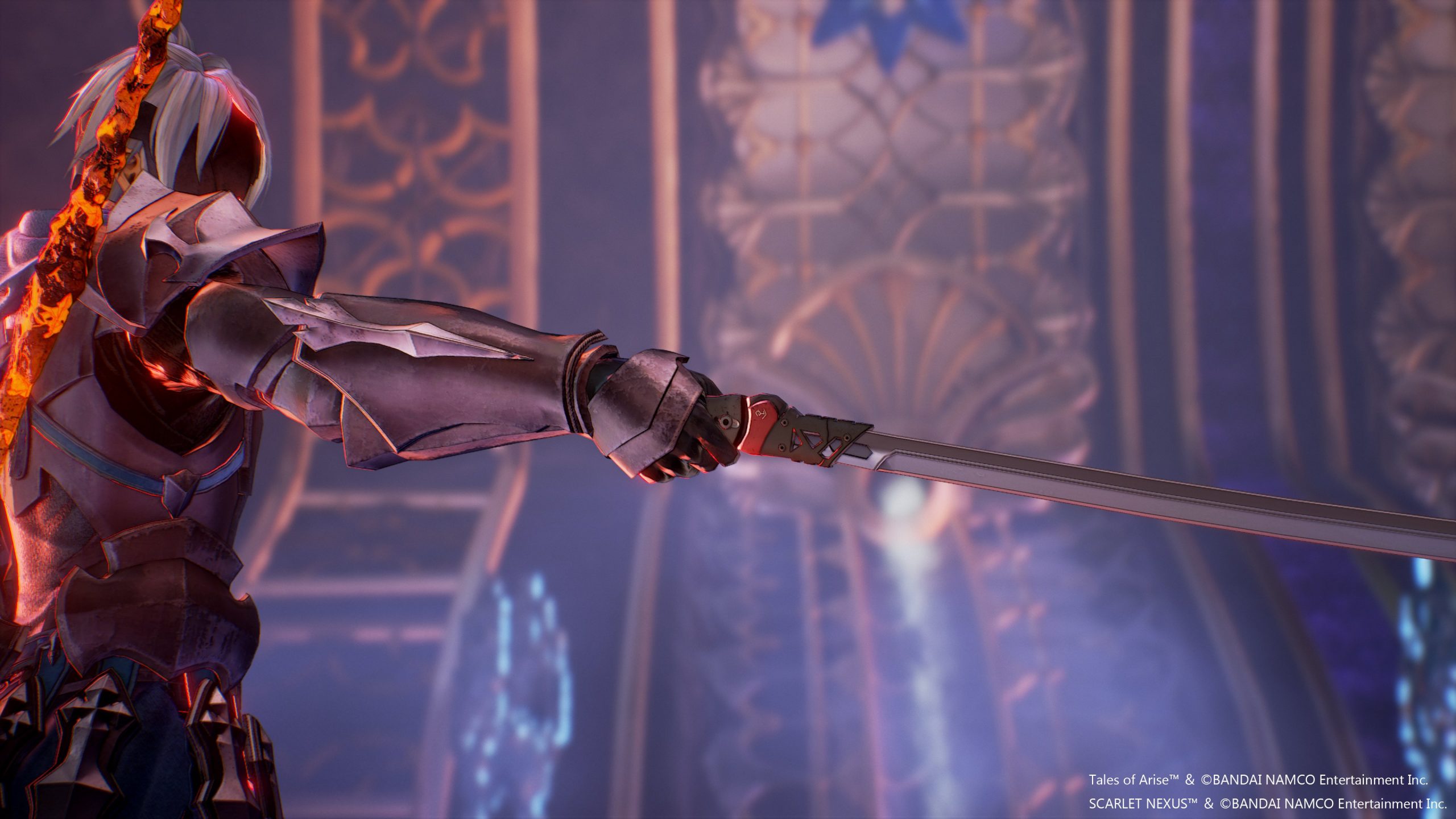 Bandai Namco a publié le patch de la version 1.05 pour Tales of Arise et le patch de la version 1.08 pour Scarlet Nexus. Ces nouvelles mises à jour incluent la collaboration croisée entre les deux jeux qui a été a annoncé la semaine dernièreainsi que d'autres caractéristiques.
Dans Tales of Arise, Alphen peut équiper l'épée du protagoniste de Scarlet Nexus, Yuito, Myoho Muramasa, et tous les personnages peuvent équiper l'accessoire Baki-chan. De plus, la mise à jour apporte des corrections de stabilité plus générales.
La mise à jour de Scarlet Nexus comporte plusieurs autres nouvelles fonctionnalités. Yuito peut équiper l'épée flamboyante d'Alphen et tous les personnages reçoivent le masque de fer et les accessoires de la mascotte hibou de Tales of Arise. Le jeu dispose également d'une toute nouvelle difficulté « Très facile » et d'une « Démo de l'histoire » où la progression est reportée dans le jeu complet. Les joueurs peuvent désormais transférer leurs données de trophées PlayStation 4 vers la copie PlayStation 5 du jeu.
Tales of Arise et Scarlet Nexus sont disponibles dès maintenant sur PC, PlayStation 4, PlayStation 5, Xbox One et Xbox Series X|S.
Source : Gematsu

—
George Yang est un écrivain indépendant spécialisé dans les jeux vidéo et la culture pop. Il a écrit pour des sites comme IGN, GameSpot, Kotaku, The Verge, NPR et Complex. Vous pouvez le suivre sur Twitter @yinyangfooey.
Cet article a été rédigé par et traduit par Dragon-Ball-Universe.com. Les produits sont sélectionnés de manière indépendante. Dragon-Ball-Universe.com perçoit une rémunération lorsqu'un de nos lecteurs procède à l'achat en ligne d'un produit mis en avant.