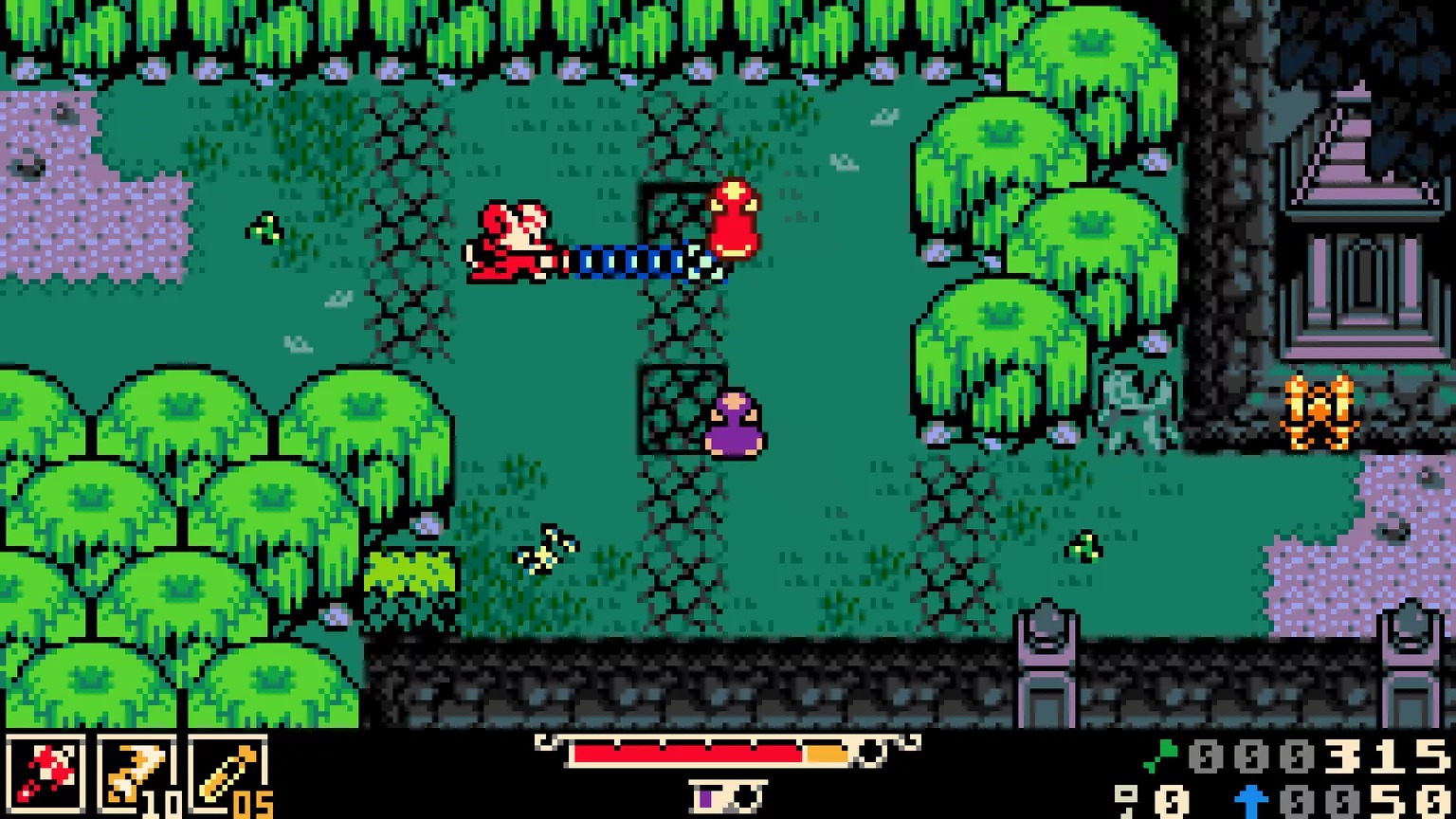 Divulgation : L'auteur de cet article a contribué à la campagne Kickstarter.
Après avoir soutenu pendant des années son premier jeu original et son titre de gloire Shovel Knight, le développeur Yacht Club Games a officiellement révélé son prochain grand projet. Mina the Hollower est présenté comme une « ode glaçante aux jeux sur console portable, affinée pour l'ère moderne », s'inspirant de jeux tels que The Legend of Zelda : Link's Awakening, Castlevania, etc.
A Campagne Kickstarter a été lancé en même temps que l'annonce, et à l'heure où nous écrivons ces lignes, il a déjà dépassé son objectif initial de 311 503 dollars, alors qu'il reste 29 jours. Découvrez ci-dessous la vidéo de présentation de l'aventure dans le style Game Boy Color.
Description :
Plongez dans un monde d'action-aventure effrayant dans Mina the Hollower. Prenez le contrôle de Mina, une Hollower renommée, lancée dans une mission désespérée pour sauver une île maudite. Creusez sous les dangers et les monstres, fouettez vos ennemis jusqu'à ce qu'ils tombent dans l'oubli, et équipez-vous d'un arsenal d'armes et de bibelots.
Explorez un vaste monde aux graphismes parfaits, à la jouabilité magistrale, aux boss bestiaux et à la musique entraînante. Rencontrez des personnages étranges, cherchez des secrets dans des lieux exotiques et illuminez les ténèbres omniprésentes dans Mina the Hollower, un tout nouveau jeu des développeurs de Shovel Knight !
Bien que les plates-formes définitives n'aient pas encore été confirmées et soient susceptibles d'être modifiées, le lancement de Mina the Hollower est provisoirement prévu pour 2023 sur PlayStation 4, PlayStation 5, Xbox One, Xbox Series X|S, Nintendo Switch et PC.
Nous sommes très heureux de vous présenter Mina the Hollower ! Il s'agit d'une aventure d'action qui fait froid dans le dos, avec un gameplay classique &amp ; une esthétique 8-bit dans le style de la GBC, mais affinée pour l'ère moderne.
Le Kickstarter est en ligne dès maintenant ! Pour plus d'informations, visitez : https://t.co/sg5GIBO2Pc pic.twitter.com/abAkeTfDBa
– Yacht Club Games – Mina sur Kickstarter (@YachtClubGames) 1er février 2022

——-
Joseph Luster est le rédacteur en chef de Jeux et Web à Magazine Otaku USA. Vous pouvez lire ses bandes dessinées à l'adresse suivante sous-humanzoïdes. Suivez-le sur Twitter @Moldilox.
Cet article a été rédigé par et traduit par Dragon-Ball-Universe.com. Les produits sont sélectionnés de manière indépendante. Dragon-Ball-Universe.com perçoit une rémunération lorsqu'un de nos lecteurs procède à l'achat en ligne d'un produit mis en avant.