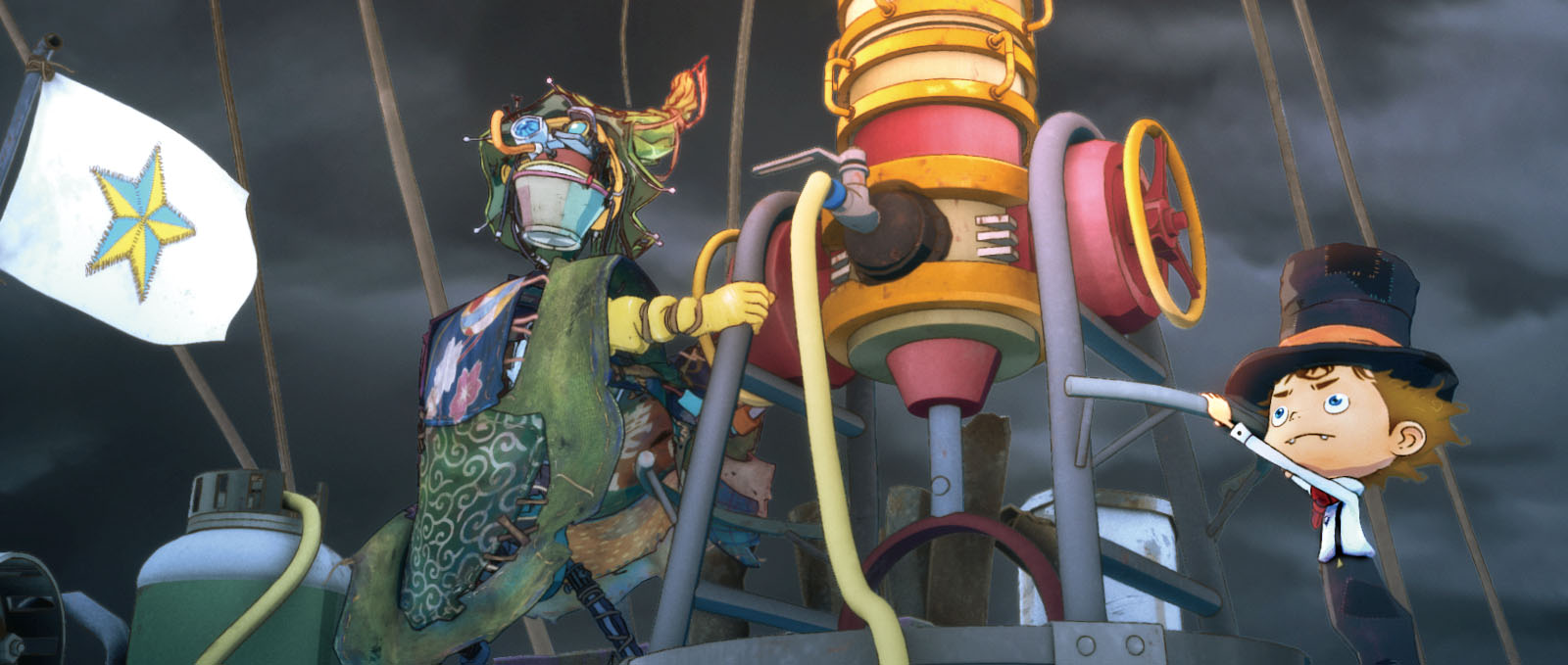 Eleven Arts distribue le film d'animation Poupelle of Chimney Town de Studio 4ºC, et la sortie inclut un doublage anglais. La première mondiale de la version anglaise du film aura lieu à l'occasion de la L'animation est un film ! le 23 octobre – suivi d'une séance virtuelle de questions-réponses avec le réalisateur Yusuke Hirota et le scénariste Akihiro Nishino- et, avant cela, nous avons un aperçu de qui joue qui dans le doublage.
Le rôle de Poupelle est tenu par Tony Hale (Buster Bluth dans Arrested Development, Gary Walsh dans Veep). Voici la liste complète des voix que vous pouvez attendre dans la version anglaise :
Poupelle – Tony Hale
Lubicchi – Antonio Raul Corbo
Bruno – Stephen Root
Lola – Misty Lee
Scoop – Hasan Minhaj
Antonio – Tristan Allerick Chen
Rebecca – Candace Kozack
Dennis – Aleks Le
M. Suu – Greg Chun
Dan – James Mathis
Patch – Mick Wingert
Toppo – Fred Tatascoire
Lettre du 15 – Aleks Le
Toshiaki – Ray Chase
Dorothée – Kari Wahlgren
Claire – Laura Post
Voix supplémentaires – Kyle Hebert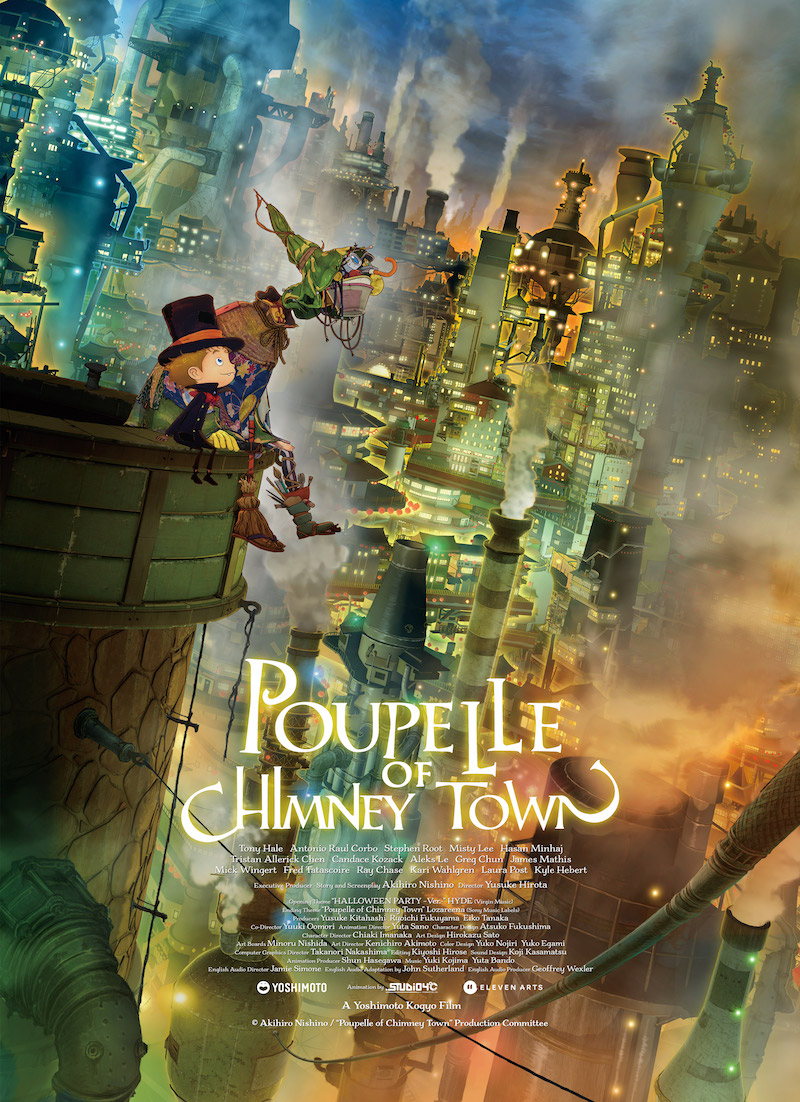 Synopsis :
Poupelle of Chimney Town est l'histoire du jeune Lubicchi qui vit dans l'épaisse fumée des cheminées de sa ville isolée et qui aspire à voir les « étoiles » – à connaître la vérité – dont son père lui a toujours parlé. Un soir d'Halloween, il rencontre Poupelle, un homme fait d'ordures, et ensemble, ils regardent le ciel et leur aventure commence.
D'une beauté spectaculaire, rempli de performances inspirantes et de splendides musiques et effets sonores, et produit au célèbre Studio 4ºC de Tokyo, Poupelle of Chimney Town apporte rires, larmes et joie.
Vous pouvez suivre l'évolution de la sortie en anglais de Poupelle of Chimney Town via Twitter et d'autres comptes de médias sociaux d'Eleven Arts.
Source : Communiqué de presse
© Akihiro Nishino / Comité de production de « La Poupée de la ville des cheminées ».

——-
Joseph Luster est le rédacteur en chef de Jeux et Web à Magazine Otaku USA. Vous pouvez lire ses bandes dessinées à l'adresse suivante sous-humanzoïdes. Suivez-le sur Twitter @Moldilox.
Cet article a été rédigé par et traduit par Dragon-Ball-Universe.com. Les produits sont sélectionnés de manière indépendante. Dragon-Ball-Universe.com perçoit une rémunération lorsqu'un de nos lecteurs procède à l'achat en ligne d'un produit mis en avant.