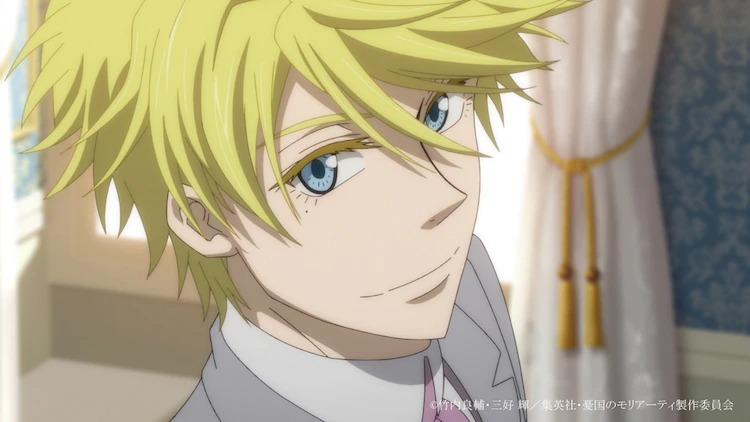 Alors que l'anime télévisé Moriarty the Patriot poursuit sa deuxième partie, quatre nouveaux personnages ont été présentés et apparaîtront dans les prochains épisodes. Ces quatre personnages, James Bonde, Jack Renfield, Von Herder, Zach Patterson, se tiennent côte à côte dans un nouveau visuel les mettant en valeur.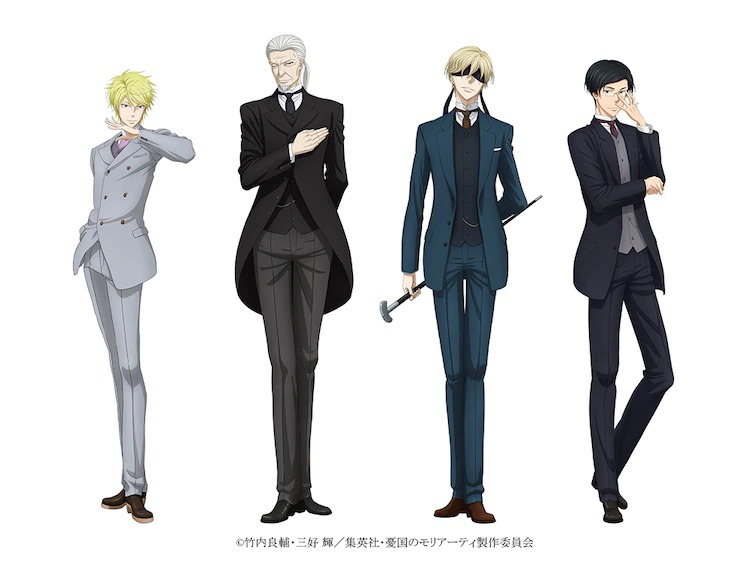 La feuille de personnage de James Bonde a également été publiée pour compléter l'illustration des quatre nouveaux personnages.
James Bonde (voix de Yoko Hikasa)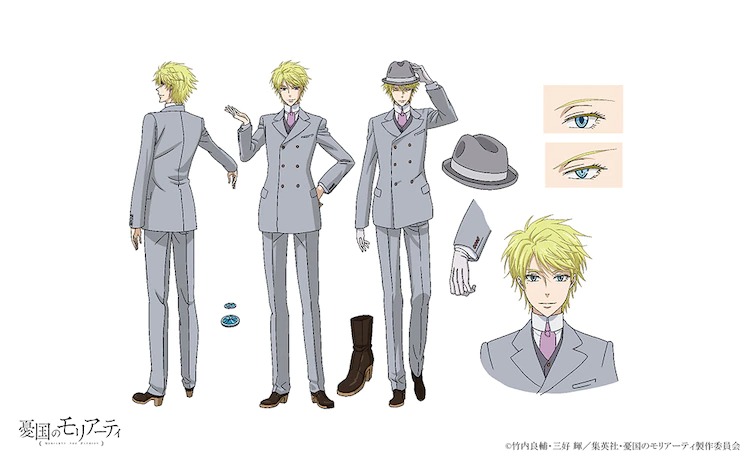 Jack Renfield (voix de Naoya Uchida)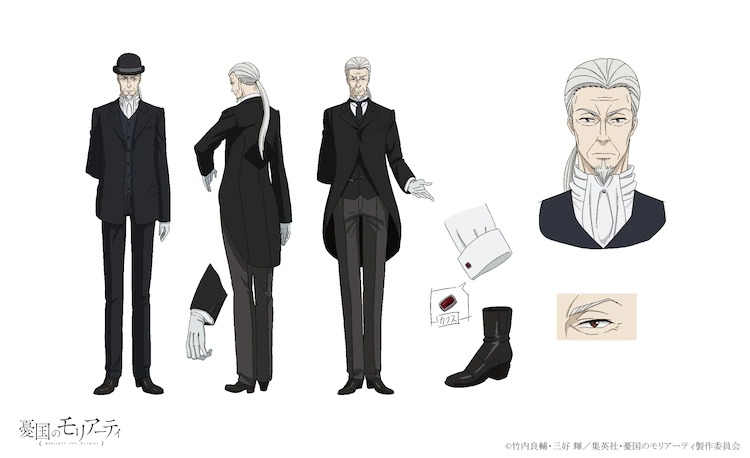 Von Herder (voix de Kosuke Toriumi)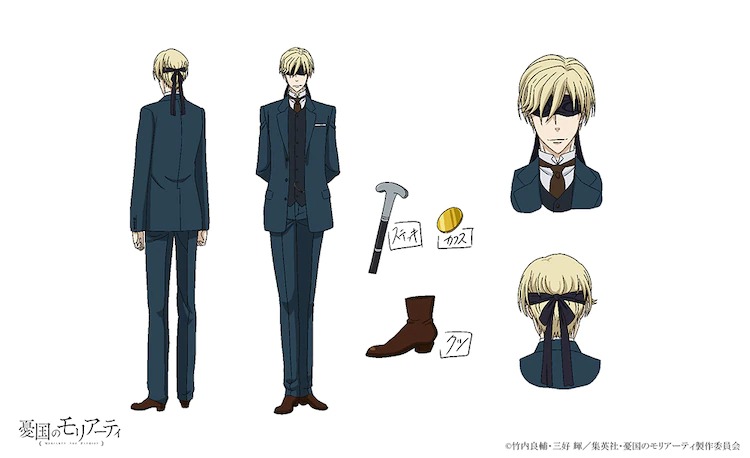 Zach Patterson (voix de Tokuyoshi Kawashima)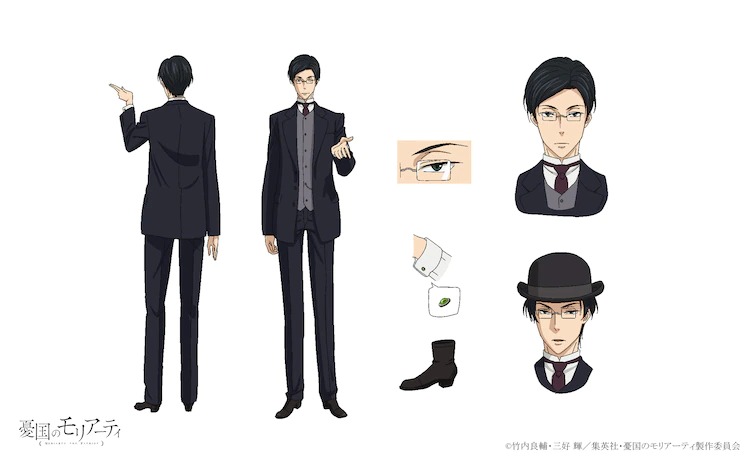 L'anime TV de Moriarty the Patriot est adapté du manga du même nom écrit par Ryosuke Takeuchi et illustré par Hikaru Miyoshi. Il raconte à nouveau les histoires de Sir Arthur Conan Doyle du point de vue de Moriarty. Le manga est publié en série dans le Jump Square de Shueisha, avec une version anglaise disponible chez Viz Media. Funimation, qui diffuse la série, décrit l'histoire de Moriarty the Patriot :
À la fin du XIXe siècle, la noblesse de l'Empire britannique règne tandis que sa classe ouvrière souffre de ses mains. Compatissant à leur sort, William James Moriarty veut tout renverser. Frustré par l'iniquité systémique, Moriarty élabore une stratégie pour réparer la nation entière. Même le détective consultant Sherlock Holmes ne peut se mettre en travers de son chemin. Il est temps pour le crime de révolutionner le monde !
Source : Bande dessinée Natalie

—-
Daryl Harding est correspondant au Japon pour Crunchyroll News. Il dirige également une chaîne YouTube sur le Japon appeléeTheDoctorDazza, tweets à@DoctorDazzaet publie des photos de ses voyages surInstagram.
Cet article a été rédigé par et traduit par Dragon-Ball-Universe.com. Les produits sont sélectionnés de manière indépendante. Dragon-Ball-Universe.com perçoit une rémunération lorsqu'un de nos lecteurs procède à l'achat en ligne d'un produit mis en avant.