Il a été annoncé le 5 mars que la nouvelle série d'Iori Miyazawa, Otherside Picnic, allait recevoir une série télévisée animée. Parallèlement à l'annonce, qui comprenait le personnel principal de l'anime, un visuel clé a été publié mettant en vedette les personnages principaux Sorao Kamikoshi et Toriko Nishina.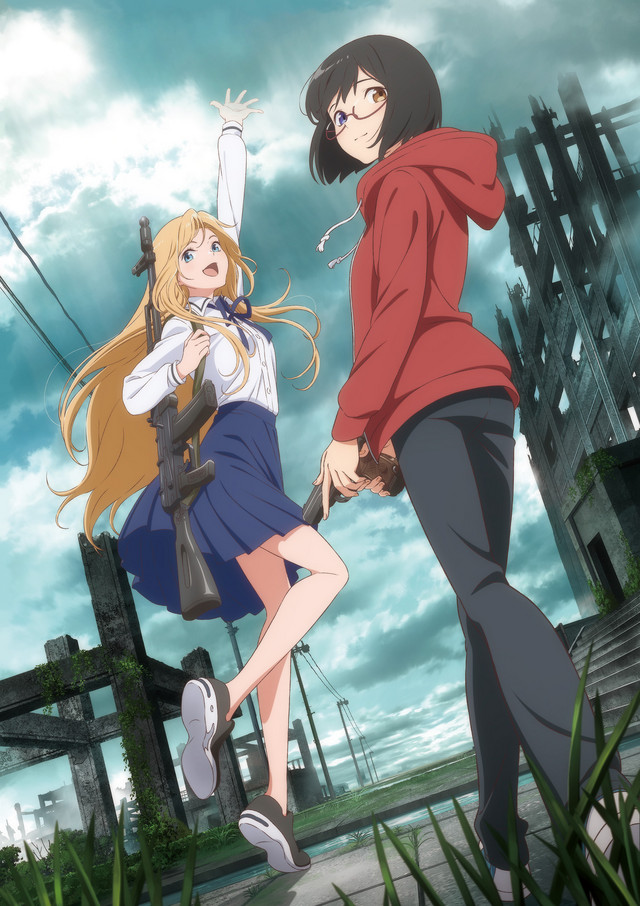 Otherside Picnic sera réalisé par Takuya Sato (STEINS; GATE) chez LIDENFILMS et FelixFilm qui travaille également sur la composition de la série. J-Novel Club publie les romans en anglais et le décrit comme:
Sa première rencontre avec Toriko Nishina était sur l'Autre Côté après avoir vu "cette chose" et presque mourir. Depuis ce jour, la vie épuisée de Sorawo Kamikoshi, étudiante à l'université, a changé. Dans cet Autre Monde, plein de mystère, qui existe aux côtés des nôtres, des êtres dangereux comme les Kunekune et Hasshaku-sama dont on parle dans de vraies histoires de fantômes apparaissent. Pour la recherche, pour le profit et pour trouver une personne importante, Toriko et Sorawo ont mis le pied dans l'anormal. Un conte d'exploration et de survie bizarre de deux filles, présenté par un auteur de science-fiction prometteur!
Sorao Kamikoshi sera exprimé par Yumiri Hanamori (Ai Hayasaka dans KAGUYA-SAMA: LOVE IS WAR), tandis que Toriko Nishina sera exprimé par Ai Kayano (Menma in Anohana: The Flower We Saw That Day).
Il n'a pas
La source:

—-
Daryl Harding est correspondant au Japon pour Crunchyroll News. Il dirige également la chaîne YouTube sur les trucs du Japon appelés