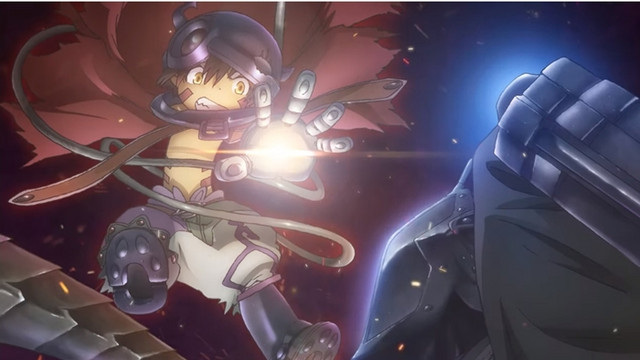 Un jour après la sortie de son dernier long métrage Fukaki Tamashii no Reimei / Dawn of the Deep Soul au Japon, le site officiel du projet d'adaptation anime basé sur la série de mangas d'aventure fantastique d'Akihito Tsukushi Made in Abyss a annoncé qu'une autre suite était déjà obtient le feu vert. Comment et quand il est distribué est actuellement inconnu.
L'adaptation d'anime télévisée produite par Kinema Citrus a été diffusée pendant 13 épisodes de juillet à septembre 2017 et a remporté l'anime de l'année aux Crunchyroll Anime Awards 2017. Puis ses deux films de compilation, "Tabidachi no Yoake (Départ à l'aube)" et "Hourousuru Tasogare (Wandering Twilight)"
Annonce PV pour la suite:
Mi itter itter itter Witter
– ア ニ メ 「メ イ ド イ ン ア ビ ス」 @ (@miabyss_anime) 18 janvier 2020
"Made in Abyss: Dawn of the Deep Soul" 30 secondes CM:
CM de 15 secondes:
Visuels clés: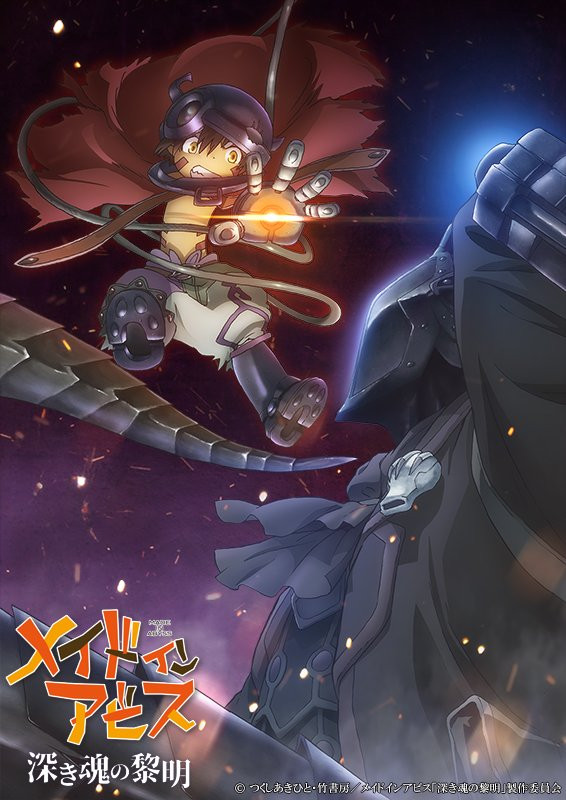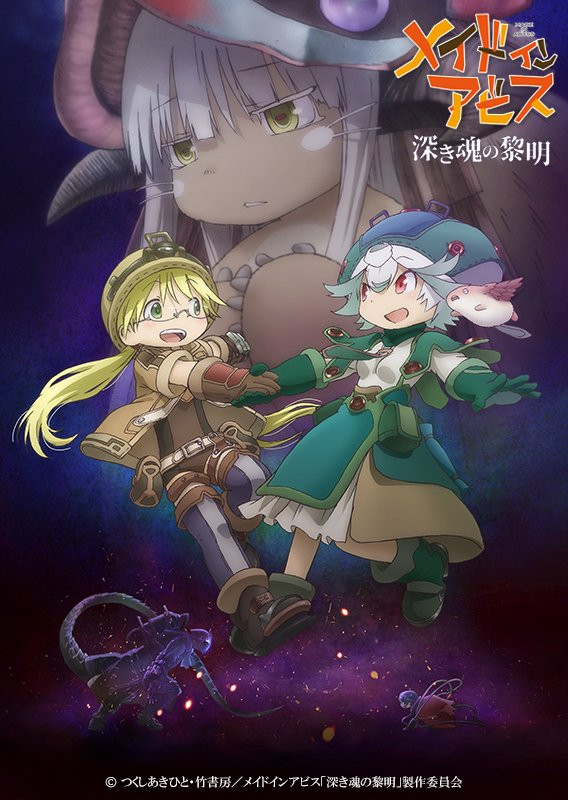 Source: site officiel de l'anime "Made in Abyss"
© Akihito Tsukushi, Take Shobo / Made in Abyss Dawn of the Deep SoulProduction Committee
© 2017 Akihito Tsukushi, Take Shobo / Made in Abyss Production Committee