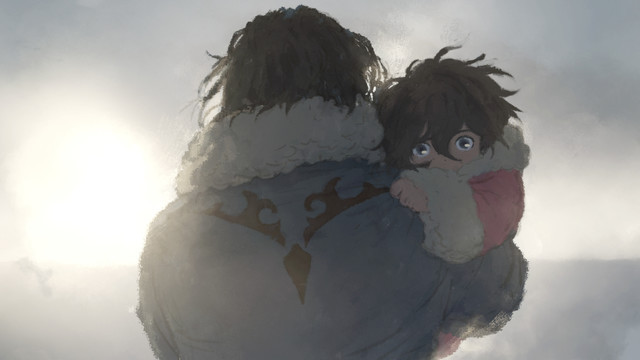 Il est officiellement annoncé aujourd'hui que la prochaine adaptation du long métrage d'anime de la série de romans fantastiques de Nahoko Uehashi (série Moribito, The Beast Player) Shika no Ō / The Deer King devrait sortir au Japon le 18 septembre 2020.
Animateur acclamé Masashi Ando (50 / Princesse Mononoke
Le premier visuel du film est également dévoilé.
安藤 雅 司 「鹿 の 王」 で ア ニ メ フ ァ ン 待 望 の 初 監督! 20 年 9 月 18 日 に 公開
– 映 画 .com (@eigacom) 10 décembre 2019
Le roman a été initialement publié à partir de KADOKAWA en édition à couverture rigide en deux volumes en septembre 2014, puis réédité en édition bunko en quatre volumes en juin-juillet 2017. La série a remporté le Booksellers Award et le quatrième Japan Medical Novel Award en 2015, et a déjà imprimé 1,9 million d'exemplaires au Japon. Et son troisième volume Ninasoko no Hashi (Le pont au fond de l'eau) est sorti le 27 mars 2019.
Le site officiel de l'auteur en anglais présente l'histoire de ses deux premiers volumes comme suit:
1er volume: "Ikinokotta Mono (Survivors)"
Les Lone Antlers, une bande de guerriers de la mort, ont donné leur vie pour sauver leur patrie de l'empire de Zol. Van, leur chef et le seul survivant, est asservi dans une mine de sel. Une nuit, des chiens sauvages attaquent la mine, et peu après, une mystérieuse maladie anéantit à la fois les esclaves et leurs gardiens. Van, cependant, s'échappe avec une petite fille appelée Yuna.
2e volume: "Kaette iku Mono (Returnees)"
Quelqu'un a kidnappé Yuna et Van part à sa poursuite. Pendant ce temps, Hohsalle, un médecin doué, cherche un remède contre la maladie qui se propage parmi les colons zoliens. Quelle voie ces hommes choisiront-ils pour sauver leurs proches et les habitants de ce pays?
Couvertures de volume originales aux 1er et 2e volumes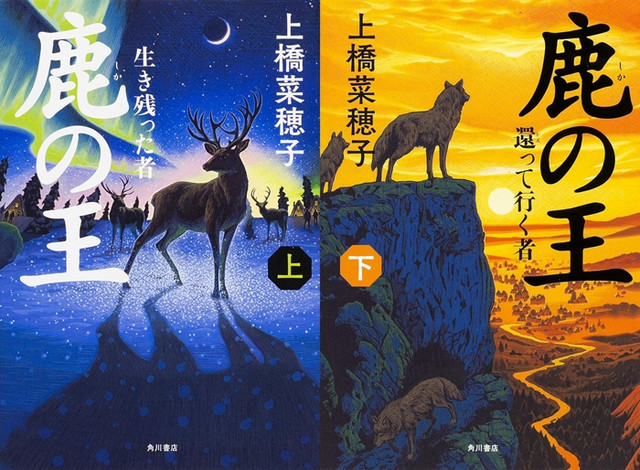 via: Eiga.com