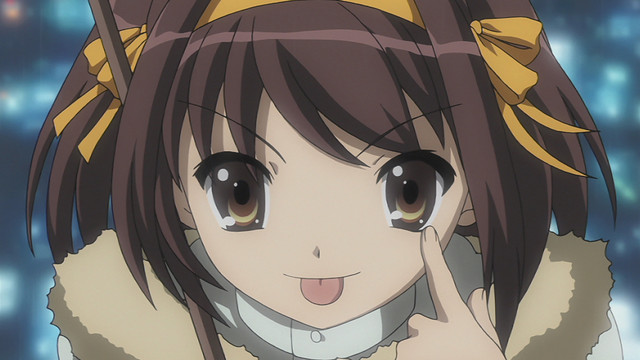 Shadowverse, un jeu de cartes virtuel de Cygames (qui fera l'objet d'une adaptation télévisée dans le futur), a conclu un accord avec la brigade SOS de North High pour le droit d'utiliser l'identité des membres de leur club. Haruhi Suzumiya, Yuki Nagato et Mikuru Asahina figureront dans le jeu en tant que convocations spéciales au cours de la période de l'événement allant du 24 novembre au 19 décembre.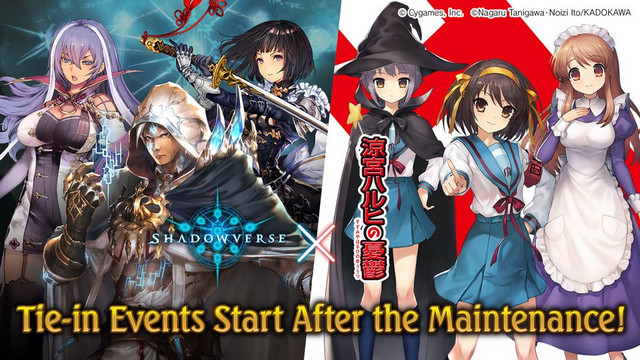 Haruhi Suzumiya (exprimé par Aya Hirano) portera l'uniforme de son chef de brigade et sera pour Portalcraft, Yuki Nagato (exprimée par Minori Chihara) sera dans le costume de sa sorcière du groupe Sighs, pour Runecraft, et Mikuru Asahina (exprimé par Yoko) Goto) est dans son costume de femme de chambre et sera pour Swordcraft.
Le site de rencontre du jeu contient toutes les informations permettant aux joueurs de Shadowverse de comprendre comment les personnages de The Melancholy of Haruhi Suzumiya peuvent être convoqués. Malheureusement, ni Kyon ni sa petite soeur ne participeront à la partie.
Source: Shadowverse sur Twitter

—-
Daryl Harding est correspondant au Japon pour Crunchyroll News. Il dirige également la chaîne YouTube sur le Japon, TheDoctorDazza, tweete sur @DoctorDazza et publie des photos de ses voyages sur Instagram.