En plus du film de compilation d'anime qui a également été révélé aujourd'hui, les fans pourront à nouveau rencontrer les idoles de Prism Show sur la scène. Le deuxième spectacle de la série de pièces de théâtre KING OF PRISM, intitulé "KING OF PRISM -" Shiny Rose Stars "" est confirmé pour être présenté à TOKYO DOME CITY HALL à Tokyo 15 fois du 20 février au 1er mars 2020. Son premier succès l'émission "King of Prism – Over the Sunshine! -" a eu lieu à Tokyo et à Osaka en novembre 2017, et tous les billets auraient été vendus.
Alors que Shohei Hashimoto (25 ans) reprend son rôle de protagoniste Shin Ichijo avec d'autres, Ryugi Yokota (25 ans) et Tatsuyki Kobayashi (30 ans) viennent d'être récemment choisis dans le rôle de Louis Kisaragi et Ace Ikebukuro. Kobayashi a également exprimé le personnage dans l'anime. L'écrivain de la première pièce, Jou Aoba (un alias du réalisateur de dessins animés KING OF PRISM, Masakazu Hishida) et le réalisateur Masanari Ujikawa (pièces de théâtre Yowamushi Pedal) font de nouveau équipe pour le deuxième spectacle.
La vente à la loterie anticipée du billet 8 800 sera acceptée sur le billet Rakuten jusqu'au 22 octobre à 23h59 (JST).
舞台 キ ン プ リ 第 2 弾! ️ 舞台 「ROI PRISM -Shiny Rose étoiles-」 2020 年 2 月 上演 決定 し ま し た ???? ✨ チ ケ ッ ト の 最 速 抽選 先行 の 受 付 も 開始 致 し ま す. 詳細 は リ ニ ュ ー ア ル し た 公式 サ イ ト を チ ェ ッ ク???? https: //t.co/mgL1wn96Ni pic.twitter.com/JIypWdTbHd
– 「「 LE ROI DU PRISME – Shiny Rose Stars- 公式 (@kinpri_stage) 12 octobre 2019
Le casting principal:
Shin Ichijo: Shohei Hashim Koji Mihama: Koji Kominami: Taishi Sugie Kazuki Nishina: Takuto Ohmi Yukinojo Tachibana: Shojiro se trouve dans une autre section; Louis Kisaragi: Ryugi Yokota Ace Ikebukuro: Tatsuyuki Kobayashi
Le premier spectacle "KING OF PRISM -Over the Sunshine! -" PV pour la sortie DVD / Blu-ray:
visuel clé: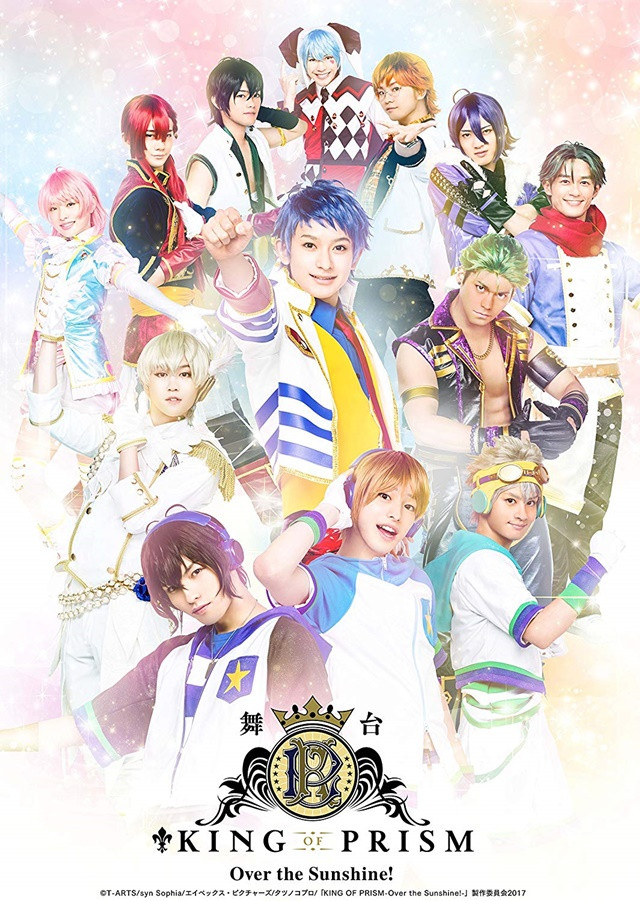 Source: "KING OF PRISM -Shiny Rose Stars-" site officiel / Twitter
© T-ARTS / syn Sophia / Images Avex / Tatsunoko Productions / "KING OF PRISM – Étoiles brillantes" – Comité de production 2019