Une nouvelle vidéo de prévisualisation graphique a été publiée pour Blade of the Immortal (connu au Japon sous le nom de Mugen no Juunin -IMMORTAL-), un prochain anime basé sur le violent manga Sein de Hiroaki Samura sur un samouraï de ronin maudit d'immortalité jusqu'à ce qu'il puisse le faire. attachez-vous à ses péchés en versant le sang des hommes méchants.
En plus de présenter les personnages et le cadre, la vidéo d'aperçu (ci-dessous) révèle le thème d'ouverture de la série intitulée "SURVIVE OF VISION", interprétée par Kiyoharu.
Le manga original Blade of the Immortal a été mis en série dans le manga Sein de l'après-midi de Kodansha de 1993 à 2012, et une version en anglais de la série est publiée par Dark Horse Comics, qui décrit l'histoire de Blade of the Immortal de la manière suivante:
Manji, un guerrier ronin du Japon féodal, a été maudit d'immortalité. Pour se débarrasser de cette malédiction et mettre fin à sa vie de misère, il doit tuer mille hommes pervers! Sa quête commence quand une jeune fille demande son aide pour se venger des assassins de ses parents. . . et sa quête ne se terminera pas tant que le sang de mille n'aura pas coulé!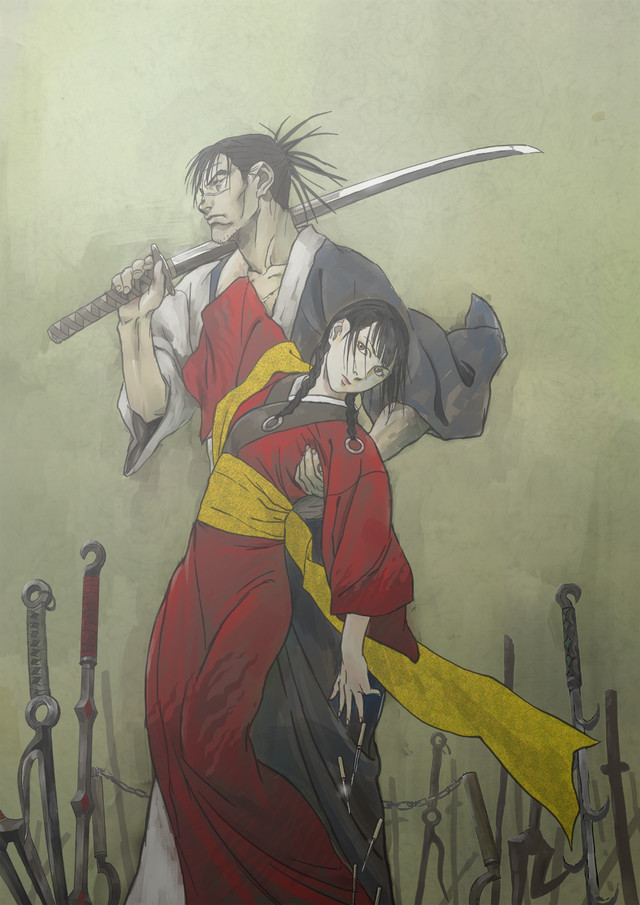 Blade of the Immortal est réalisé par Hiroshi Hamasaki et présente une production d'animation de Liden Films. La série débutera la distribution simultanée dans le monde entier (à l'exclusion de certaines régions) exclusivement sur Amazon Prime Video à compter du 10 octobre 2019.
Sources:
MoCa
Comique Natalie

—
Paul Chapman est l'hôte de The Greatest Movie EVER! Podcast et GME! Anime Fun Time.